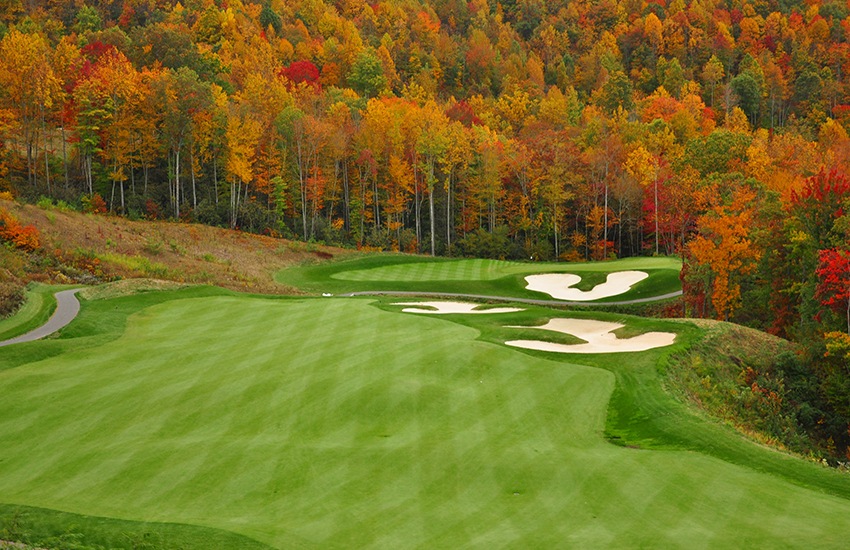 For many of us in the United States, Labor Day is unofficially the end of summer. Kids are back in school, football has kicked off, and baseball will be heading into the fall classic. As these blistering temperatures are (slowly) coming to end, many of us golfers will be able to take advantage of the cooler weather. Finally, playing a round of fall golf will not feel like playing on the sun's surface.
Fall Golf Apparel
With the seasons changing, playing a round of golf will require different gear. Even if the fall temps don't reach a record low, it still gets pretty chilly. Not having the right apparel will affect your golf game. Instead of focusing on hitting the ball, you'll be thinking about how cold you are because you wore shorts and a Dri-Fit polo. To help keep you comfortable on the course, we recommend buying this gear when playing in the fall.
Hats
Wearing a baseball-style hat or visor is pretty standard in golf. It helps keep sweat at bay and blocks out the sun. The fall isn't quite cold enough yet to wear a beanie, so you'll be fine with a regular hat/visor.
Tops
Male and female golfers should look into long sleeve polos or quarter zips for cooler temps. Sometimes a brisk wind will roll through and you'll want a little extra warmth with a long sleeve. Just remember to look for polos that help keep in warmth (e.g. thermal-wear). Many of the popular golf brands have shirts that have moisture-wicking technology and thermal layers.
Bottoms
News flash, summer is over and so are your shorts. As great as shorts are for June through August, they won't keep you comfy during the fall (unless you're in Florida, Arizona, or Nevada). Golf pants are definitely the way to go for fall golf.
Socks
Often forgotten and hardly seen, socks play a significant role when playing in cooler weather. Why you may ask? Well, there is plenty of moisture (sweat) in your shoes when playing golf. Thin socks in colder weather will have your feet feeling like they will break off from frostbite. You don't want to think about your pinky toe breaking off while shooting for birdie do you? Of course not, do yourself a favor and wear thicker socks.
Outerwear
This is where you get to be fancy and stand out during the fall. Not only will having a jacket or vest help keep you warm, but it'll help complete your golf look. There are a lot of choices you can go with, puffy vest, quarter-zip fleece, rain jacket, and hoodies. When shopping for these items, make sure they have thermal technology for the inner layers. And you may want to think about getting one that repels rain. It'll double up as a rain jacket for inclement weather.
Accessories
Have you ever booked a course you had no business being in, but it was a chance of a lifetime? Rain, sleet, and snow wouldn't stop you from playing (well, unless it's a hurricane)? Sometimes mother nature will try to ruin your plans. Sometimes the course temperatures will look like the mid-'50s, and then a cold snap drops it to 38 degrees. To help tough it out during a cold snap, you can pick up these items at your local golf shop.
Golf Cart Heater: It's a propane-fueled warmer designed to keep you warm in the cart. It's compact and fits in your cup holder, however, you'll have to put your beer elsewhere.
Hand & Toe Warmers: Cheap and effective, the brand Hot Hands makes warmers for your hands and toes. You can pick them up for about $3 bucks a pack.
Gloves: Speaking of hands, packing thicker gloves will also help keep your hands warm.