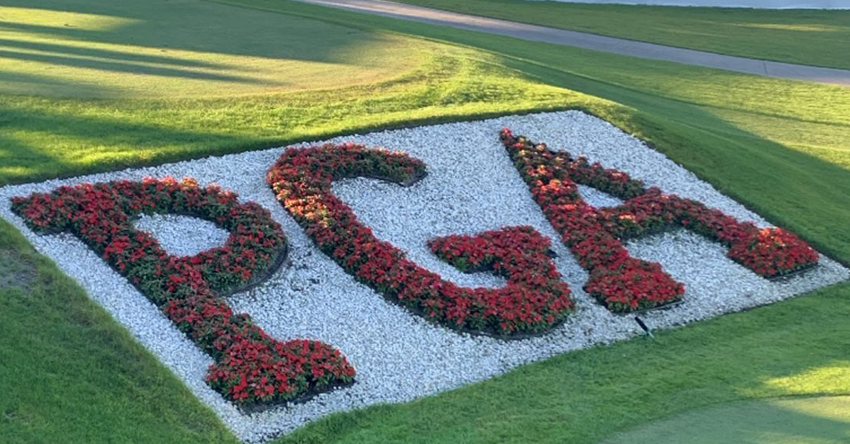 This week we stop at The PGA National Resort & Spa in Palm Beach Gardens, FL.  PGA National boasts 5 Championship courses on the property. All of the courses are challenging and provide a wide range of skill to conquer each course.
Whether it's a family vacation, business, or buddies trip, – PGA National welcomes all.  
In fact, the only unwelcoming part of PGA National is the famed "Bear Trap", which consists of Holes 15, 16 and 17. These holes were a part of the 2014 re-design by Jack Nicklaus. The Bear Trap has quickly become one of the toughest stretches of golf on the tour. Spectators flock to this popular spot of the course as it's where the party takes place. PGA National re-opened the Palmer Course after going through a renovation of its own in 2017. Read more here.
As you can see, lots of exciting things are happening at PGA National, so if you're interested in paying a visit you can check out some of their packages here.
Other Top Florida Resorts
Trump National Doral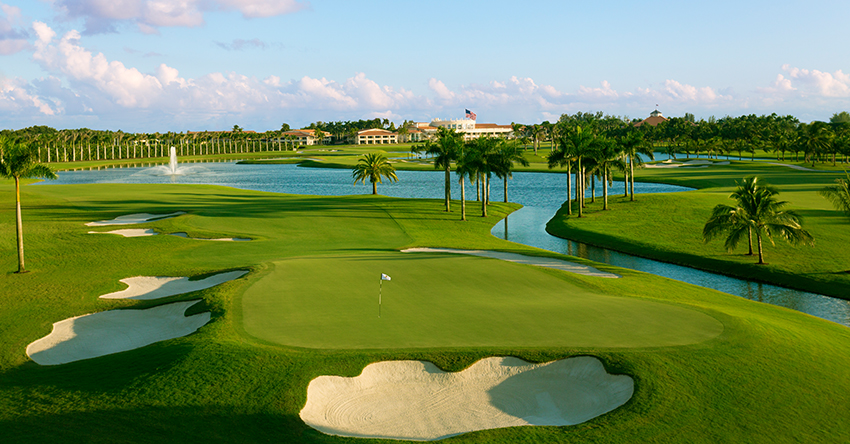 If South Beach is more your thing, then we highly recommend taking a visit down to Trump National Doral. Doral showcases 4 courses of its own, most notably the Blue Monster. The rush of beating the sunset at this resort is never in order. You can practice well into the night with their state-of-the-art LED-lite practice range and putting green. Check out more on Trump National Doral here.
Streamsong Resort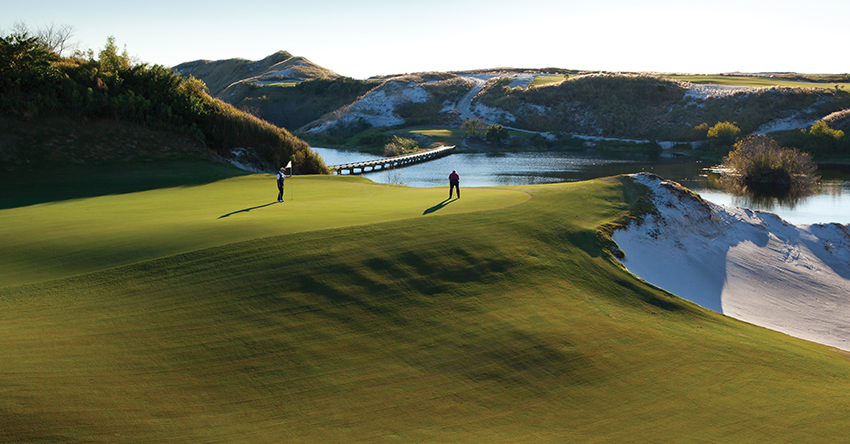 If you're looking to go off the beaten path, there's no doubt that Streamsong Resort will satisfy those looking for seclusion.  This year, Streamsong is ranked by Golf Digest as one of America's 100 Greatest Golf Course and one of the Best Golf Courses in Florida.  Oh yeah, and it gets better, recently opened Streamsong Black was named by Golf Inc., the Development of the Year. Check out more on Streamsong Resort here.
PGA Golf Club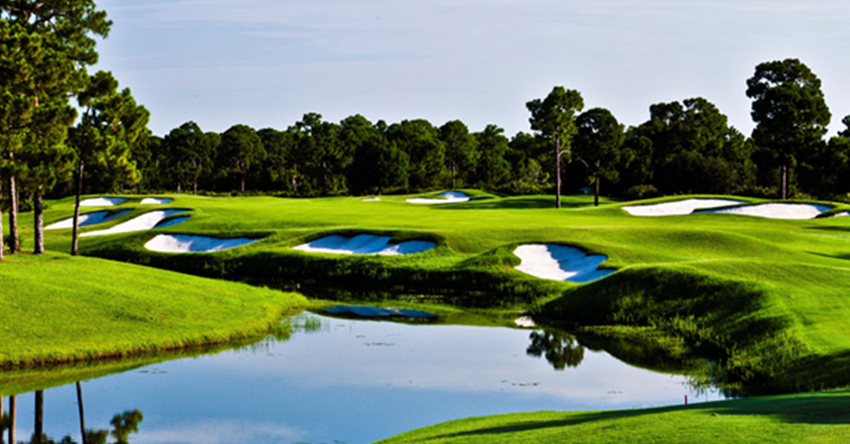 If you're looking for the ultimate golf experience, where you can play where the PGA Professionals play and train, then this is your place. Just a short 45-minute drive on I-95 north (exit 122) is one of Golf Digest's "Best Golf Resorts in North America". Located on the beautiful Treasure Coast in Port St. Lucie, PGA Golf Club is home to 54 holes of championship golf.
Designed by Fazio and Dye, the Wanamaker, Ryder, and Dye course are all individually recognized on Golfweek's "Best State-by-State" Courses You Can Play. If you're looking for a family getaway to South Florida, their family-friendly atmosphere will keep you coming back for more. Introduce the young ones to the game on their 6-hole family short course, or use it as a place to warm up and wind down at. Find out more about PGA Golf Club and their special Stay and Play packages here.
Are you planning your next golf trip?
Ship Sticks will help transport your clubs and luggage to wherever you are playing or staying. We have simplified the travel experience for thousands of golfers across the globe. We all know that with the airlines, your clubs may not make it to its final destination and if they do, they may not all be in one piece. Let us simplify your next golf adventure. Grab a quote today and start planning!