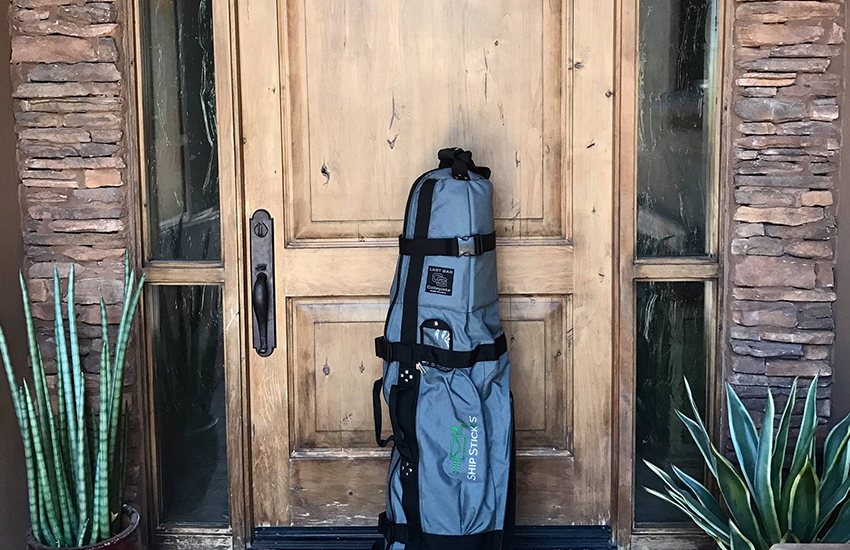 These days, you should be doing everything and anything to take care of your members and guests. Why? Because if you're not doing it someone else will.  So why aren't you offering a shipping service to your clientele? After all, don't they deserve the best options?
Using Ship Sticks for your Clientele
Rental FOMO (Fear of missing out on club rental revenue)
Are you a resort and have Rental FOMO? Our service caters to golfer's who are passionate about using their OWN equipment, not someone else's. Our customers would rather drag their gear onto the plane if it meant not dealing with a set of loaner's not fit for them. If anything, Ship Sticks should make a nice complement to your rental program. We've even figured out ways to help you drive revenue, completely wiping out the fears of Rental FOMO.
Afraid the service will be too much of a hassle?
Aside from physically attaching the label to the travel bag or box for your member or guest, our team literally can take care of the rest! This includes monitoring and arranging pickups, resolving any issues that may pop-up during transit, and communicate with the destination that packages are coming their way. It's a completely free, outsourced service that you can implement right away. And you can trust us, we've been doing this since 2011 and have developed relationships with over 3500 facilities across the world. We will also take the time to customize our service to your needs. On top of that, we provide you with all the tools you need to succeed, including free shipping supplies.
Rather than asking yourself what's in it for me, shouldn't you be asking what's in it for my member or guest!
Question the reliability of shipping?
What happens if your member or guest decides to fly with their golf clubs and they don't make it with the airlines? They're likely ripping their hair out on the phone for hours with the airline, getting nothing in return (besides a headache). Paying out of their own pocket for rentals it is!
With Ship Sticks, we will track your equipment in real-time from the moment they are picked up until the moment they deliver. We know exactly where your bags are and when they need to arrive. We even have the capability of expediting service when an unforeseen situation arises. And if we can't get your equipment to you before you hit the first tee, we'll cover the costs of rentals and other items you need for the day.
For the longest time, shipping was too expensive of an option for most. Thanks to millions of traveling golfers across the world we've been able to change that and offer the most aggressive rates the industry has to offer. And if all of this wasn't enough, shipping with Ship Sticks has an on-time success rate around 95%, better than the airlines. Don't be afraid, embrace shipping services – your members and guests will thank you for it!