Golf has a lot of rules, yet we all tend to make up our own on the way. But, that's what keeps it interesting for you and your crew! While the golf course is filled with a ton of eclectic personalities, there typically are seven types of golfers you're guaranteed to meet before the final hole. What are they? Keep reading to find out!
The Cart Knieval
Off-roading and donuts are two things golf carts were not made to do. But, the Cart Knieval stops at nothing. With these golfing daredevils at the wheel, pace of play has never been faster. Especially as your life flashes before your eyes.
The Makeshift Marker
Penny? Broken tee? Anything they can get their hands on? The Makeshift Marker has what appears to be Mary Poppins' bag that contains everything and anything except an actual ball marker.
The Mulligan Maestro
Do it again. Okay, once more. You can do better than that? No, it doesn't matter how many strokes it actually takes. While mulligans typically consist of merely one do-over, the Mulligan Maestro is the exception to this rule and insists on getting the perfect hit at everyone else's expense.
The Rules Official
This guy has the playbook memorized. The Rules Official is your go-to for any and all golf questions. The downside? He isn't afraid to call you out if you break any golf rules, no matter how minuscule.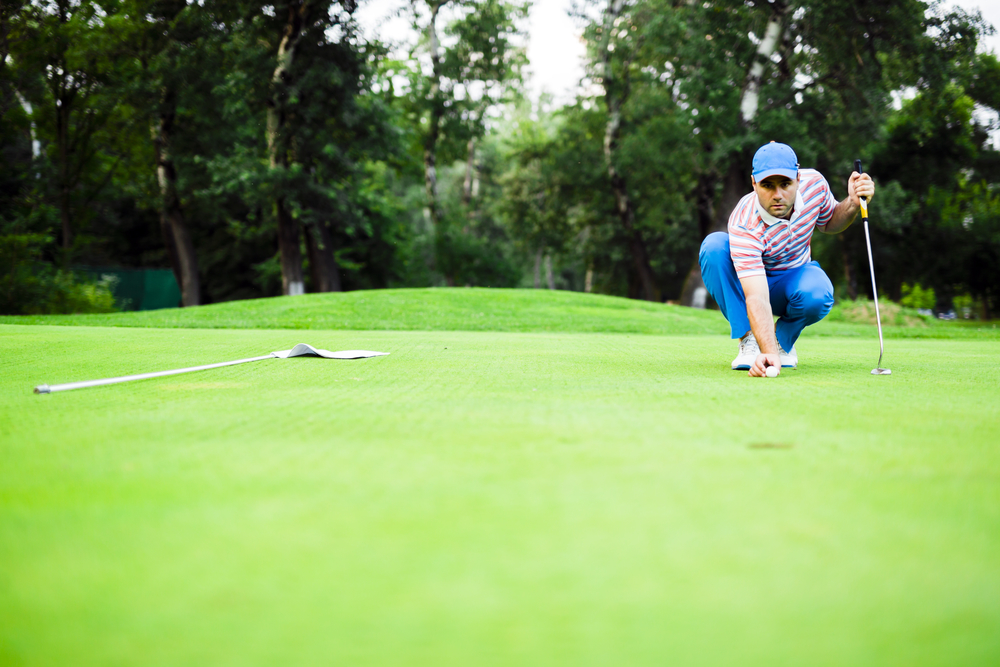 The Putt Perfectionist
Needless to say, if you ever find yourself in a limbo tournament and not on the golf course, this guy needs to be on your team. He gets his crouching tiger on and lines up his putts to perfection. While you probably won't catch the Putt Perfectionist making any hole-in-ones, you'll certainly never catch him missing a putt.
The Can't Count Calculator
Tee to fairway. Fairway to bunker. Bunker to green. Did I miss one? This guy can't keep track, so he replays the last hole in his head for what seems to be feature film length. No wonder he's called the Can't Count Calculator!
The Search and Rescue
Finding a Pro V1 in the bushes is better than Christmas for the Search and Rescue. They're not afraid to dive in and get a little dirty for the chance to pick up a lost ball. No matter where the ball goes, he'll find it.
Shipping golf clubs? Ship Sticks can streamline the process!
Logistics are everything when it comes to planning your next golf trip. Ensure that your clubs arrive on time with Ship Sticks! Sign up and start shipping golf clubs with us today.