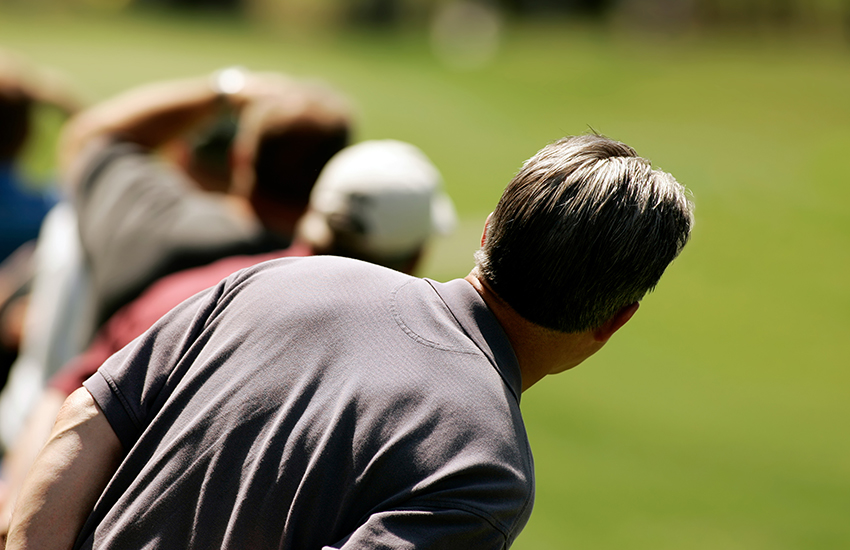 Being a spectator at some of the biggest Tour events can be an exhilarating experience. But, golf can be a little unpredictable, so you need to be prepared for anything and everything. Before you ship your clubs and expect to be out there with the pros, use this list to make sure you've got all you may need throughout the day:
Attending a Golf Tournament Like a Veteran
Comfortable Clothing
Golf is a civilized sport. So, some people – women specifically – may be inclined to dress up. However, this isn't polo, so you don't need to dress to the nines. Keep your cotton t-shirt in your closet and opt for a nice, dri-fit. Also, lace up your comfiest shoes (even if they're not your most stylish).
Weather Preparations
Rain or shine, the tournament must go on. Don't get caught in the rain without a poncho. An umbrella may sound ideal, but you'll eventually get tired of carrying it around and cutting off others' view. On the other hand, you should most definitely pack some sunscreen and sunglasses because everyone will be huddling for shade should it be a sunny day.
Binoculars
If you struggle to keep track of your own ball during a round of golf, chances are it'll be even harder to keep up with the pros. Binoculars can make it feel like you're right on the fairway with players, even if you're up in stands or chilling on a hill in the back.
Cash
What's worse than getting caught at the beer cart with a down system? Don't get stuck in that unfortunate situation! Make sure to bring a good amount of cash. You can purchase refreshments and maybe even make a little side bet with your buddies to keep things interesting.
Are You Looking to Ship Your Clubs?
Ship Sticks guarantees reliable transportation for your golf clubs and luggage. Travel like a pro and ship your clubs with us today!