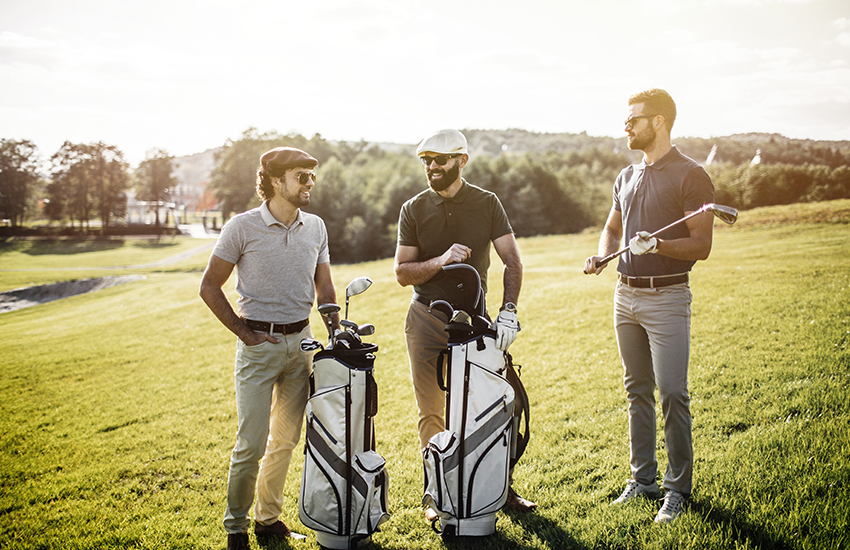 So, you've been invited for a round of golf with your co-workers or friends and you don't know how to play? Let's face it, you've brushed it off and made excuses. But your arm has been twisted enough for you to finally say "Sure… I'll play, I guess." The fact of the matter is, you're nervous about playing your first round (and understandably so!). A round of 18 is far different than a game at Top Golf or Drive Shack. So, now what?
No need to fret, we at Ship Sticks have you covered. Learn the basics of what you'll need for equipment, what to expect during your round, and gain a few pointers along the way. Trust us, you won't embarrass yourself during your first time. You'll be swinging your way into your first round in no time. You never know…you might end up picking this up as a weekend hobby!
Getting Ready for your First Golf Round 
Equipment
You've been asked the big question and you said YES…to playing a round of golf. Don't worry, it'll be an exciting time hanging out in the golf cart, knocking back a few cold ones, and shooting the breeze. However, you have to be prepared when you show up to the course. Bringing the right equipment will help you start off on the right foot. Here's our advice on what to get for a round of golf.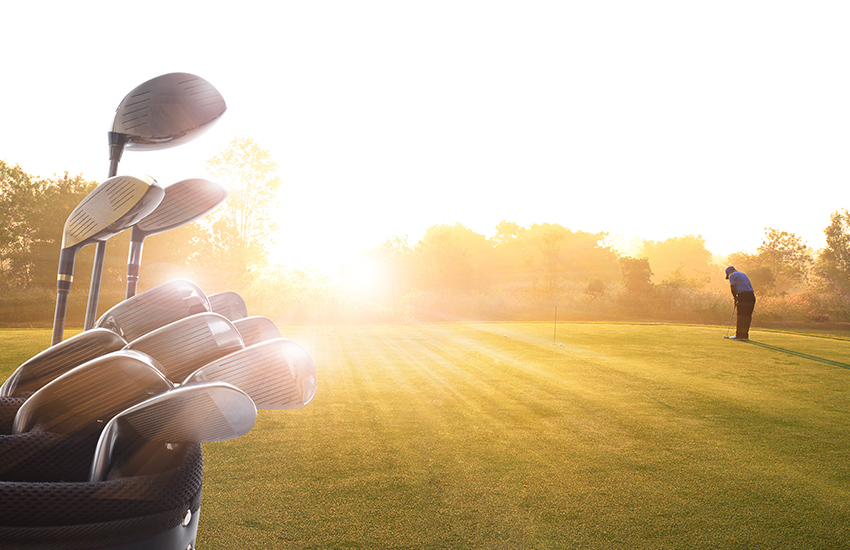 Should I Rent, Buy, or Borrow Golf Clubs?
Deciding whether to rent, buy, or borrow golf clubs is ultimately up to you. The first question to ask yourself is "how often will I actually golf?" Knowing, if this a one-and-done outing or a start to a new hobby will guide you into making a decision. Here are some pointers when it comes to deciding whether to rent, buy, or borrow.
Renting Golf Clubs
Great if you plan on playing one time or don't have a set
Generally available at public and private courses
It can be costly, they run about $50-$100+ bucks (depending on the course)
Sometimes the clubs aren't in the best conditions
Buying Golf Clubs
Nothing quite like playing with a new set of clubs
Makes for a great conversation piece when playing
It's going to be a costly expense
Collects dust in the garage after one use
Borrow Golf Clubs
It's honestly the most cost-effective decision
Borrowed clubs will generally be in better condition than rented clubs
If you are new to the game, then borrowing clubs will most likely be your best option. Typically, if you are playing with die-hard golfers, they'll usually have a backup set they don't use. Don't be afraid to ask to borrow a friend's old set. It'll be better to practice with a borrowed set anyway. We would only recommend buying clubs if you know 100% that it'll be a new hobby for you. Otherwise, don't waste your hard-earned dollars for a set of clubs that you'll just use from time to time. Renting clubs are a good option too. Keep in mind that you get what you get with a rented set of clubs.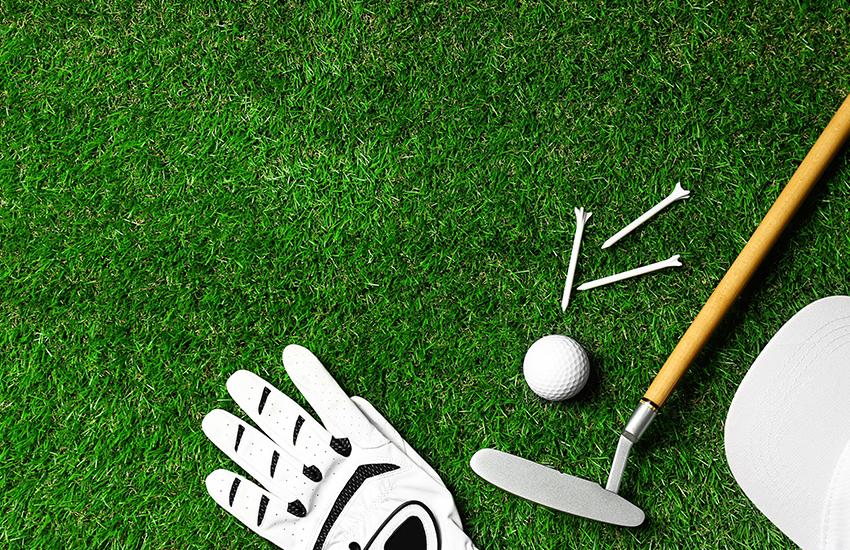 What Goes In The Golf Bag?
For starters, you'll want to make sure you include the basics in your golf bag. Yes, a bag contains more than just clubs! You'll want to make sure to pack what you need. Otherwise, you could have a long day on your golf outing.
Clubs
Balls & Ball Markers
Tees
Gloves
Golf Towel
Bug Spray & Sunscreen
Cold Refreshments & Snacks
Clubs:
Typically, every bag has 14 clubs in a set. The basics you'll need are a driver, putter, sand wedge, 2 irons, pitching wedge, and a wood. Depending on the distance from the hole and the strength of your swing, you may need to utilize all of your clubs during the round.
Balls & Markers:
Does buying specific golf balls matter? The short answer is yes. However, if it's your first time on the course, buying a bargain box will suffice. The reality is some of the balls you'll hit will end up in the drink (water hazard) or out of play. Trust us, you'll want extra golf balls in your bag. For ball markers, almost anything circular can be used, a quarter or Ritz Cracker (for you Happy Gilmore fans) works.
Tees:
You'll only use tees when hitting in the tee box (not on the fairway). They'll also come in handy to pick the grass when you make a nice divot. Grabbing a bag of regular tees will work. Most clubs will provide complimentary tees by the drink station before teeing off, just in case you forget.
Gloves:
When buying golf gloves, you are technically just buying for your non-dominant hand. Basically, if you are a righty, you're buying golf gloves for your left hand and vice versa. Nothing much more to it than that. You'll be glad you brought them as it will save your hands from abrasion. And having an extra one doesn't hurt in case you sweat through it during the first few holes.
Golf Towels:
We encourage having two towels on hand. One, to wipe away the excess debris from your clubs and ball, and the other to dry off the sweat from your face and arms during the round.
To wipe the sweat away from your face and arms, we recommend purchasing towels with moisture-wicking fabric. For your clubs and ball, a normal golf towel will work. You can usually tell a towel is specifically made for golf because of the ring cut out. It's used to hook onto the golf bag.
Bug Spray & Sunscreen:
Depending on where you are playing, you'll want to make sure you have a can of bug spray and sunscreen available. The last thing you want is for pesky mosquitoes getting in the way or for you to be cooked like a lobster the next day.
Cold Refreshments & Snacks:
A round of golf is typically about 4 hours. So, it's likely that you'll get hungry during play. We recommend packing an energy or granola bar in your bag just in case. Whether it's a hot day or you're thirsty, you'll want to stay hydrated. Surprisingly enough, golf takes a lot of energy to play, so drinking water is key.

Bonus:
Speaking of drinking, if you plan on drinking alcohol while playing (a popular pastime of golf), they'll typically have attendants throughout the course and in the clubhouse. We wouldn't condone sneaking beer in your golf bag. Especially if it looks obvious with beer cans sticking out. But if you do, bring a dry ice pack to help keep those brewskis cold.
Well, looks like you have the equipment for your first round of golf. Whether or not you play well is up to you. You'll at least have your bag, clubs, and accessories to have a fun time. There are a few other things to cover for your first round of golf like etiquette, how to swing, and much more. Check out Part Two of our mini-series where we talk about what to wear.