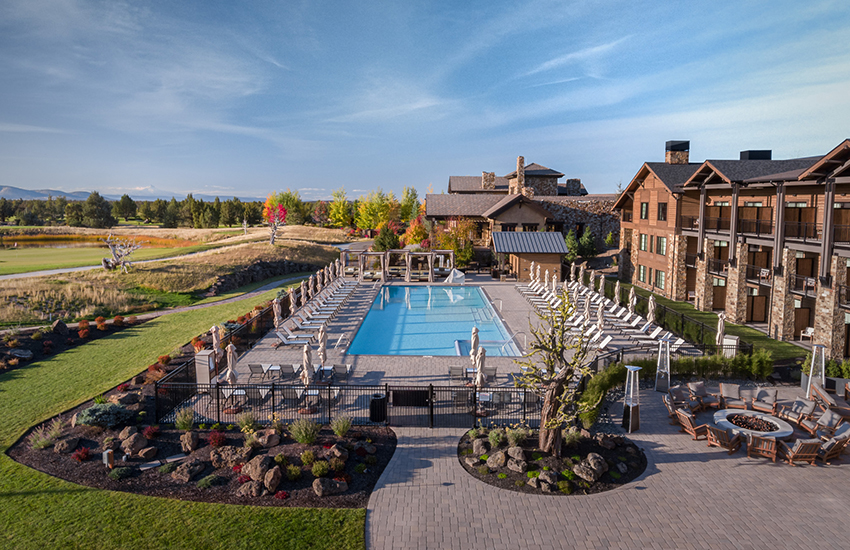 When you think of destination golf you typically think Scottsdale, Palm Springs, Myrtle Beach, and Orlando.  There's another destination city, however, looking to join in the mix and it might not be where you think it is. Bend is booming and trust me, you'll want to be a part of it!
While Bandon Dunes has captured the eyes and hearts of many, it's the high Desert and not the Dunes that are putting the city of Bend, OR on the golf map.  Believe it or not, Bend is one of the fastest-growing cities in the entire country.  If your the "outdoorsy type" that likes to mix in some great golf with some fun activities such as whitewater rafting, fly fishing, kayaking, and even skiing, then you may want to consider adding Bend, OR to your bucket list.
The Golf Scene
Sunriver Resort
Centrally located in Bend, there's Sunriver Resort. Here you'll find just about any and every activity under the sun. Nestled in the foothills of the Cascade Mountains you'll find 3 championship-caliber golf courses, along with a 9-hole family-friendly course.  If you're looking to pair golf with the great outdoors (cue up John Candy and the Old 96'er here), then this is definitely the spot for you!
Brasada Ranch
About 30 minutes up the road, you'll find Brasada Ranch.  Over the past 3 years, Brasada Ranch has been picking up awards like gimme putts staking its claim as the "Best Resort in Pacific Northwest" by Conde' Nast Traveler.  Like Sunriver, Brasada offers activities galore both on and off the course.  On the course though, it's Brasada Canyons, which features the Cascade Mountains as the backdrop while you climb up to 4,000 feet above sea level to some amazing views.
Pronghorn Resort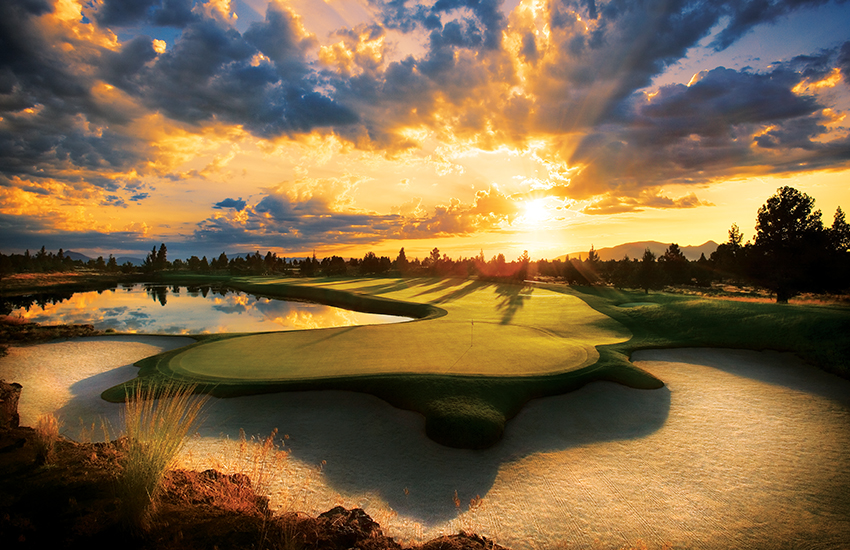 If you really want to zone in on the golf then it might not get any better than Pronghorn Resort, which features 2 eye-catching courses.  They've even built a brand new lodge for those looking for a little "stay and play" action.  The golf is good, real good.  In 2017, the Jack Nicklaus Signature course landed at number 38 on Golf Magazines Top 100 "places you can play".  If you're staying at Pronghorn you will want to consider adding Tetherow to the itinerary as well, located just down the road. 
Bend, OR is not only a family-friendly destination but a buddies destination, particularly for those looking to mix golf with a little bit of fun and relaxation!
Get a quote for shipping your Sticks to Bend, Oregon here.